Apr 02, 2017 16:23

ภาพกิจกรรม Street Photography Workshop: "กัดไม่ปล่อย ไม่ได้ไม่เลิก" โดย บอล+ไอซ์ วันที่ 17-19 มีนาคม 2560

Mar 21, 2017 21:00

MENTOR'S PICKS STREET PHOTO THAILAND WORKSHOP#4 17-19 MARCH 2017

Feb 10, 2017 10:19

Happy Valentine's Day!

Jan 19, 2017 16:04

Tavepong and Akkara, members of Street Photo Thailand, will be exhibiting in the Chiang Mai Photo Festival 2017 between Feb 3rd - 12th at FOFA CMU Gallery.

Jan 17, 2017 12:22

We're delighted to announce 2 new invited members of Street Photo Thailand this year.

Jan 15, 2017 11:26

กิจกรรม Street Photography Workshop : "กัดไม่ปล่อย" โดย บอล+ไอซ์ วันที่ 17-19 มีนาคม 2560
We are...
---
For the very first time, 11 street photographers, including 7 established names from Street Photo Thailand and 4 masters, come together to create a series of refreshing street photographs that focus on sharp ideas and the courage to create something different. This group aims to promote and elevate Thai street photography to both national and international levels
Read more...
Featured Photographer
---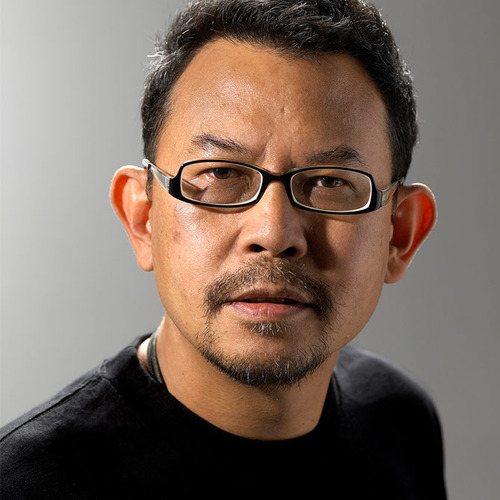 Wasiksiri was also recognised as one of the first Thai photographers to seriously explore his inner psyche and transfer those ideas into surreal photographs. Among his most celebrated series were 'Composition red (red rock)' (1982), 'Mysterious shells' (1993), and 'Dreams of lost childhood' (1995). Wasiksiri founded his own studio, Persona, 25 years ago and has been doing commercial photography ever since. With his distinctive style Wasiksiri is always in demand, shooting for both local and international clients. Meanwhile, Wasiksiri still finds time to do street photography, focusing mainly on Thailand. He has had many solo and g...
Gallery 1
Street of the Month
---