Oct 30, 2016 19:50

Congrats to Tavepong Pratoomwong and Kob Obob members of Street Photo Thailand for being in the finalists of MSPF 2016

Sep 13, 2016 10:38

เจแปนฟาวน์เดชั่น กรุงเทพฯร่วมกับสำนักงานศิลปวัฒนธรรมร่วมสมัย กระทรวงวัฒนธรรมขอเรียนเชิญท่านเข้าร่วมการเปิดงานนิทรรศการภาพถ่าย "การเปลี่ยนแปลงของญี่ปุ่นหลังสงคราม"

Aug 29, 2016 17:03

กิจกรรม Street Photography Workshop โดย Street Photo Thailand วันที่ 11-13 พฤศจิกายน 2559

Aug 08, 2016 09:10

"Photography is all about the power of what I am going to CROP from the world into an experience".

Aug 05, 2016 13:20

ประกาศภาพที่ผ่านเข้ารอบสุดท้าย ในการประกวดถ่ายภาพหัวข้อ "Street Punk เมืองพัง" ซึ่งเป็นการร่วมมือกันระหว่าง Street Photo Thailand และ ยุพิน

Jul 13, 2016 14:44

ขอเชิญร่วมส่งภาพถ่ายแนวสตรีท เข้าประกวดเพื่อจัดแสดงในงานนิทรรศการ "พังภาพ ซ่อมเมือง" ณ ศูนย์สร้างสรรค์งานออกแบบ TCDC และ ห้องสมุด The Reading Room
We are...
---
For the very first time, 11 street photographers, including 7 established names from Street Photo Thailand and 4 masters, come together to create a series of refreshing street photographs that focus on sharp ideas and the courage to create something different. This group aims to promote and elevate Thai street photography to both national and international levels
Read more...
Featured Photographer
---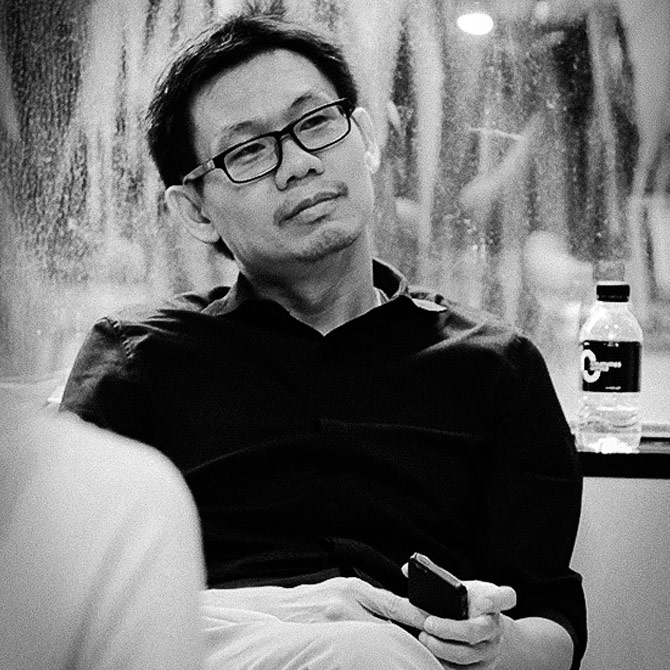 I am a story-telling photographer. What I try to do is using a camera to tell my stories, things I've seen in the wordless form. A photograph is the result of my understanding, my interpretation of the world based on my personal life experiences.
UNPOSED BANGKOK
Street Photo Japan
Bangkok in B&W
New York's Not My Home
Legs
Faith
Line
Farang
Work atop a Skyscraper
Bangkok's Not My Home (Color)
Street of the Month
---