Sep 13, 2016 10:38

เจแปนฟาวน์เดชั่น กรุงเทพฯร่วมกับสำนักงานศิลปวัฒนธรรมร่วมสมัย กระทรวงวัฒนธรรมขอเรียนเชิญท่านเข้าร่วมการเปิดงานนิทรรศการภาพถ่าย "การเปลี่ยนแปลงของญี่ปุ่นหลังสงคราม"

Aug 29, 2016 17:03

กิจกรรม Street Photography Workshop โดย Street Photo Thailand วันที่ 11-13 พฤศจิกายน 2559

Aug 08, 2016 09:10

"Photography is all about the power of what I am going to CROP from the world into an experience".

Aug 05, 2016 13:20

ประกาศภาพที่ผ่านเข้ารอบสุดท้าย ในการประกวดถ่ายภาพหัวข้อ "Street Punk เมืองพัง" ซึ่งเป็นการร่วมมือกันระหว่าง Street Photo Thailand และ ยุพิน

Jul 13, 2016 14:44

ขอเชิญร่วมส่งภาพถ่ายแนวสตรีท เข้าประกวดเพื่อจัดแสดงในงานนิทรรศการ "พังภาพ ซ่อมเมือง" ณ ศูนย์สร้างสรรค์งานออกแบบ TCDC และ ห้องสมุด The Reading Room

Jun 30, 2016 18:26

The Exhibition 'Like a Life', sponsored by Nest by AIA, opened in Hanoi is a combination of slices of life which are brought to audience by the two photographers lens Chu Việt Hà & LS Trung.
We are...
---
For the very first time, 11 street photographers, including 7 established names from Street Photo Thailand and 4 masters, come together to create a series of refreshing street photographs that focus on sharp ideas and the courage to create something different. This group aims to promote and elevate Thai street photography to both national and international levels
Read more...
Featured Photographer
---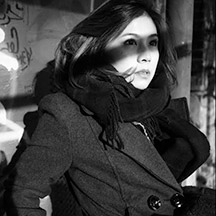 Sirima Chaipreechawit was born in Bangkok, Thailand in 1988 Her photography has been originally created from her passion in black and white. She has been fascinated by the path through the streets and alleys that allowed herself to be fully expressed. She always travels and tells stories of what she saw through the nature of her photography. In each of her expeditions, she would be lost among her emotional self, places and people she met along the way. In the midst of that moment, her profound creativity would be created and produced a powerful identity in her photography, in the way that has always been described by her faithful audience...
NO[W]HERE MAN
OLD BROWN SHOES
LONG LONG YALA
DANSE MACABRE
Street of the Month
---